WHAT IS RISK
In simple words risk is danger, peril, hazard, chance of loss, amount covered by insurance, person or object insured. The risk is an event or happening which is not planned but eventually happens with financial consequences resulting in loss. There is saying higher the risk more the profit.
Risk is defined as uncertainty concerning the occurrence of a loss. For example, the risk of being killed in an auto accident is present because uncertainty is present. The risk of lung cancer for smokers is present because uncertainty is present.
The degree of risk refers to the likelihood of occurrence of an event. It is a measure of accuracy with which the outcome of a chance event can be predicted. In most of the risky situations, two elements are commonly found:
1. The outcome is uncertain i.e. there is a possibility that one or other(s) may occur. Therefore, logically, there are at least two possible outcomes for a given situation.
2. Out of the possible outcomes, one is unfavourable or not liked by that individual or the analyst.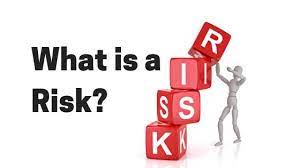 DEFINITION OF RISK
ACCORDING TO EMMETT J. VAUGHAN
"Risk is a condition in which there is possibility of an adverse deviation from a desired outcome that is expected or hoped so far."
ACCORDING TO HARRINTON AND MICHANS
"At its most general level, risk is used to describe and situations where there is uncertainty about what outcome will occur."
ACCORDING TO IRVING FISHER
"Risk may be defined as combination of hazards measured by probability."
ACCORDING TO BLOMKVIST
"Risk is the possibility of loss of something of value."
ACCORDING TO FRIEDMAN
"Risk is the catastrophe in its latent form."
ACCORDING TO DOUGLAS
"Risk is the probability of an event combined with the magnitude of the losses and gains that it will entail."
ACCORDING TO MERKHOFER
"Risk allows for a number of possible outcomes not all of which are bad."
ACCORIDNG TO ADAMS
"Risk is defined by most of those who seek to measure it as a product of the probability and utility of some future event."
ACCORDING TO BALLARD
"Risk= Frequency*Consequences"
ACCORDING TO BECK AND BERNSTEIN
"The perception of risk from chance of loss into opportunity for gain."
RISK VS UNCERTAINTY
Uncertainty is often confused with the risk. Uncertainty refers to a situation where the outcome is not certain or unknown. Uncertainty refers to a state of mind characterised by doubt, based on the lack of knowledge about what will or what will not happen in the future.
Uncertainty can be perceived as opposite of certainty where you are assuring of outcome or what will happen. Accordingly, some weights or probabilities can be assigned into risky situations but uncertainty, the psychological reaction to the absence of knowledge lacks this privilege. Decision under uncertain situations is very difficult for the decision-maker. It all depends upon the skill, judgement and, of course luck. Uncertainty being a perceptual phenomenon implies different degrees to different person.
Assume a situation where an individual has to appear for the first in the newly introduced insurance examination.
(a) an ,individual student undergone training in insurance.
(b) an individual with training or experience in insurance.
A's perception towards uncertainty (of performance in examination) is different from that of B. Nonetheless, in both situations, the outcome that is the questions which will be asked in the examination are different.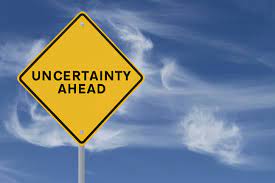 Uncertainty may be –
(a) Aleatory uncertainty – uncertainty arising from a situation of pure chance, which is known.
(b) Epistemic uncertainty – uncertainty arising from a problem situation where the resolution will depend upon the exercise of judgment.
LOSS AND CHANCE OF LOSS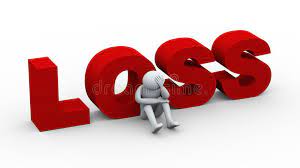 A risk refers to a situation where there is the possibility of a loss.
Loss has been defined in many ways. Loss in accounting sense means that portion of the expired cost for which no compensating value has been received.
Loss refers to the Act or instance of losing the detriment or a disadvantage resulting from losing.
Loss means being without something previously possessed.
| | |
| --- | --- |
| RISK | UNCERTAINTY |
| Quantifiable | Non-Quantifiable |
| Scientific assessment | Subjective probability |
| Hard data | Informed opinion |
The chance of loss refers to a fraction or the relative frequency of loss.
The chance of loss in insurance sense is the probability of loss.
For example, assume there are 10,000 factories in the insurance pool, which may be affected due to earthquake, and on the basis of past experience, 5 have been affected, then the probability of loss is 0.0005. The whole game of insurance business is based on the probability of loss. If the insurer estimates correctly, he wins else loses or is forced to close the business.
From the insurer's perspective, it is the probability of loss that accentuates the need for insurances. The probabilities of losses may be ex-post or ex-ante. In practice, the ex-ante probabilities are, widely used for undertaking risk in insurance business. The chance or probabilities of loss estimation requires accounting for causes of losses popularly characterised as perils and hazards.
PERILS
A peril refers to the cause of loss or the contingency that may cause a loss. In literary sense, it means the serious and immediate danger. Perils refer to the immediate causes of loss. Perils maybe general or specific e.g. fire may affect assets like building, automobile, machinery, equipment and also, humans. Collusion may cause damage to the automobile resulting in a financial loss.
HAZARDS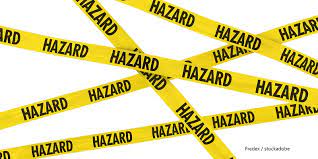 Hazards are the conditions that increase the severity of loss or the conditions affecting perils. These are the conditions that create or increase the severity of losses.
Economic slow-down is a peril that may cause a loss to the business, but it is also a hazard that may cause a heart attack or mental shock to the proprietor of the business.
Hazards can be classified as follows:
(1) Physical Hazards-Property Conditions-consists of those physical properties that increase the chance of loss from the various perils. E.g. stocking crackers in a packed commercial complex increases the peril of fire.
(2) Intangible Hazards-Attitudes and Culture-Intangible hazards are more or less psychological in nature. These can be further classified as follows:
(a) Moral Hazard-Fraud-These refer to the increase in the possibility or severity of loss emanating from the intention to deceive or cheat. For example-putting fire to a factory running in losses. With an intention to make benefit out of exaggerated claims, deliberately indulging into automobile collusion or damaging it or tendency on part of the doctor to go for unnecessary checks when they are not required, since the insurance company will reimburse the loss.
(b) Morale Hazard-Indifference-It is the attitude of indifference to take care of the property on the premise that the loss will be indemnified by the insurance company. So, it is the carelessness or indifference to a loss because of the existence of insurance contract. For example: smoking in an oil refinery, careless driving etc.
(c) Societal Hazards-Legal and Cultural-these refer to the increase in the frequency and severity of loss arising from legal doctrine or societal customs and structure. For example, the construction or the possibility of demolition of buildings in unauthorised colonies.