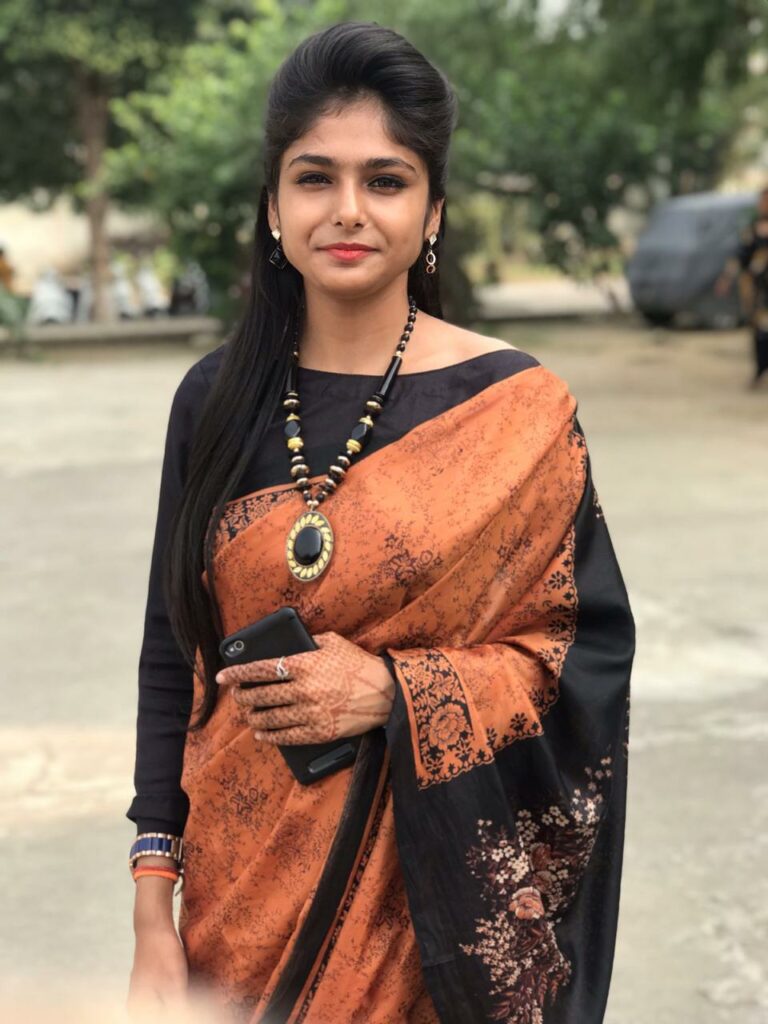 MY NAME IS KAJAL MAHAJAN
I'm an Educator from Punjab, India.
By writing this blog, I intend to provide best study material for those students, scholars, academicians who aspires to excel in the field of Commerce, Management and allied disciplines.
ABOUT ME
I have completed my Masters in Commerce and Bachelor in Commerce.
Motivational Speaker
Orator and Debator
Social Activist
Blogger
TALKS AND SEMINARS
Guest Speaker at WORLD POPULATION DAY in the year 2018.
Guest Speaker at HUMAN RIGHTS DAY in the year 2019.
JUDGMENTS
Judge at Inter-school Literary Fest in the year 2018.
Judge at District Level Declamation Contest on Patriotism and Nation Building in the year 2019.
AWARDS AND HONORS
STATE ICON- NEHRU YUVA KENDRA SANGATHAN, PUNJAB
NATIONAL SPEAKER, Represented Punjab At National Declamation Contest on Patriotism and Nation Building.
Best Orator and Debator in Guru Nanak Dev University Youth Festivals for the consecutive four years.
Best camper of the GURU NANAK DEV UNIVERSITY YOUTH LEADERSHIP CAMP organized at DALHOUSIE.
STUDENT OF THE YEAR at Pt. Mohan Lal SD College for women, Gurdaspur for two times.
DISTRICT SECRETARY- ALUMNI RELATIONS ,ZRR-ZONE B in ROTARACT CLUB, DISTT- 3070
Served as HEAD GIRL, VICE HEAD GIRL (2 times), TREASURER in Pt. Mohan Lal SD College for Women, Gurdaspur.
Commerceiets is a dream which has been converted into a reality after a lot of hard work.
BEST SPEAKER on NATIONAL VOTERS DAY for consecutive four times.
PARTICIPATION'S AND EVENTS
Participated and won more than 50 Declamation contests, Poetical Recitation contests, Debates contests, Extempore contests, JUST-IN-MINUTE contests.
Participation in Rotary Youth Leadership Awards for the consecutive 5 years and bagged various honors.
Attended more than 15 District Rotaract Meets of Rotaract Distt 3070
Organized Blood Donations Camp.
Master of Ceremony of various district and college level shows
Commerceiets is the platform designed by me to provide the students with self-explanatory and detailed notes to help them with their studies.
JOIN THE CHANNEL ON TELEGRAM
CONNECT ON LINKEDIN
https://www.linkedin.com/in/kajal-mahajan-7549b2197/
Follow KAJAL MAHAJAN on Facebook: